According to Léo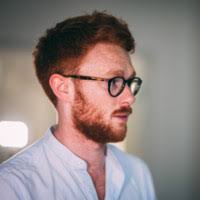 Head of Marketing
Ignition Program
What is influencer marketing?
What is an influencer?
What impact can influencer marketing have?
What tools should you use to manage your community management?
What is influencer marketing?
Influencer marketing is a digital marketing strategy that consists of selling products or services thanks to promotions made by an influencer to his or her followers. A brand therefore collaborates with an online influencer to market one of its products or services.
What is an influencer?
"An influencer is an individual who, through his or her status, position or media exposure, can influence consumer behaviour in a given universe. He/she publishes regularly on social networks and generally has a large community paying attention to his/her opinion and recommendations.
Thus, an influencer is someone who has :
the power to influence the purchasing decisions of others because of his or her fame, knowledge, position or relationship with his or her audience.
a community interested in a particular topic, with which he or she is actively engaged.
Brands like to work with influencers because they can easily set trends, and encourage their followers to buy the products they promote.
What impact can influencer marketing have?
Influencer marketing comes in many forms. From micro-influencers (10,000 to 100,000 followers) to online celebrities, companies can tailor their promotional campaign to the target demographic they wish to reach. Although celebrities reach more people, a Tanke study shows that micro-influencers have the highest engagement rate with an average of 16%, compared to 2.5% for influencers with over a million followers.
Still, working with big influencers can be a way to renew brand image and assert market presence. I don't need to tell you which brand is responsible for George Clooney's "What else" or Nicole Kidman's "What did you expect".
By identifying the type of influencer best suited for you and developing an influencer marketing strategy, you will increase your brand's visibility to potential customers. So start developing your company's marketing goals today to incorporate influencers into your strategies, so they can help you build new relationships with your target audience.
What tools should you use to manage your community management?
In order to have a global view of what is happening on your social networks, it can be useful to set up a range of tools:
Sprout Social: Sprout Social gives you the ability to easily manage your posts with a number of targeting options. You can schedule content across multiple platforms and analyse engagement with detailed reports, while nurturing your relationships with your customers through Sprout's profiling system.
Hootsuite: Hootsuite provides a complete view of the performance of all your social communication channels with detailed analytics and a breakdown of the engagement results of your different online activities.
Synthesio: Based on

artificial intelligence

algorithms, Synthesio allows you to know what people are saying about you on social networks, thanks to a semantic analysis of posts and comments.