Leads database management
According to Benjamin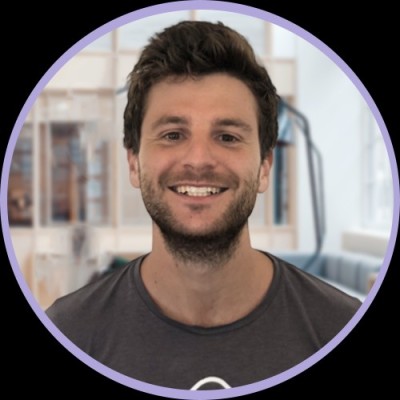 Head of Account Development
Ignition Program
How to manage your lead database?
What should be included in the lead database?
How to build your lead database effectively?
How to manage your lead database?
Having a clear and well-organised sales pipeline is essential to optimise the performance of your sales team. Although it will take some time and initial investment to get your database right, having it in place will save you a lot of time and efficiency in the future.
So how can you be sure that you have a database of leads that is effective and optimised for sales?
Define your ideal persona
Having a good lead means having a lead that perfectly matches the selection criteria you have chosen for them. Not every product or service can be sold to every human on earth. Each individual has his or her own needs and desires, and companies need to analyse these to identify their ideal persona.
Clean up your database
Delete all duplicates in order to not only empty unnecessary storage space, but also to save a lot of time in sending your campaigns.
Next, remove all cold or dead leads from your database to improve your email deliverability rate.
Finally, get rid of leads that don't have an email or phone address associated with them. There is no point in keeping leads that are unreachable.
Review your persona strategy regularly
Markets change, as do consumers and their needs. An economic upheaval, a new regulation, a health crisis… all these elements can create a new ecosystem in which you must adapt. So, regularly redefine the characteristics that describe your ideal prospect, to ensure you are targeting the right people and optimising your sales process.
What should be included in the lead database?
In order to have a complete and useful database, it is necessary to have this basic information about each of your prospects:
Name, surname and name of the company they work for
Contact information: email address and/or phone number
Acquisition channels used to attract this prospect
Response or interest shown by this lead
Status of the lead – prospect, contact or customer
Next steps
How to build your lead database effectively?
Now that you know the important elements to fill in your lead database, you need to start filling it in. Here are some tips:
Use your personal and professional network and select prospects who might be interested in the services/products you offer.
Use different information channels to find prospects that match the target persona.
Ask existing customers for referrals to other prospects, in exchange for some kind of discount that the customer will receive.
Create a reward system, whereby external ambassadors go out and acquire new prospects.
Ask for business cards at strategic company events.
Use social networks to attract new entries to your database.