According to Sophie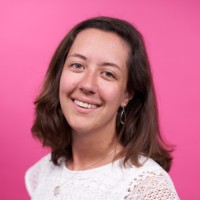 Head of Partnerships
On train
How to define good sales campaign KPIs?
What are the right KPIs to track for a campaign?
How to define good sales campaign KPIs?
Was my campaign successful? Is my performance optimal? Most sales managers ask themselves these questions every day. So, what are the right KPIs to track to answer them?
The performance of a campaign obviously depends on the company's pre-established objectives. First of all, the main objective of the campaign must be identified:
Increase turnover?
Increase one's customer base?
Reduce costs?
Once the objective has been clearly defined, the corresponding quantifiable KPIs must be defined. These KPIs will enable the performance of the campaign to be measured in terms of the success of the main objective.
What are the right KPIs to track for a campaign?
To achieve these more macro-oriented objectives, it is therefore necessary to run sales campaigns. Let's take the example of a campaign that aims to increase sales by 10% this month. How can you monitor their performance? You can track the indicators of the evolution of your leads in the sales pipeline, which is closely linked to the turnover achieved.
Number of leads found
Number of leads converted into leads
Number of leads signed
These KPIs allow you to quickly and efficiently measure the result of a campaign, but also to compare the performance of campaigns with each other. Sophie gives you her interpretation of a successful email campaign:
50% open rate
10% response rate
20 to 30% bounce rate
In order to boost your emailing results, favour automated contact while keeping a personalised touch to arouse the prospect's interest. Define an adapted copywriting and implement these automation tools to accelerate the acquisition and conversion of your customers. Think of several messages for your different targets and iterate your efforts to identify which combination works best.
Don't forget to link your campaign results to the monthly/annual macro group goals!