Sophie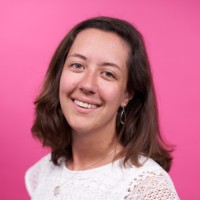 Head of Partnerships
On train
What is sales campaign tracking?
How do you set up sales campaign tracking?
What is sales campaign tracking?
Sales campaign tracking enables the performance of sales campaigns to be tracked by sales teams in order to evaluate their effectiveness and monitor the company's results.
How do you set up sales campaign tracking?
Once you have defined relevant KPIs for your campaigns, you now need to track and analyse them to improve your performance. There are several relevant measurement tools for sales teams.
It is essential that your leads are captured in a Customer Relationship Management, or CRM, tool. These platforms are mainly used to manage your prospecting activity and sales process. They allow you to create personalised profiles for your prospects and customers, listing their name, address, phone number, referral sources, contact made, transcript of a call made and many other marketing data, to give you a complete picture of the user journey.
Hubspot is one of the most widely used CRMs for businesses. This paid tool allows a complete follow-up of all contacts and companies identified as strategic, as well as the personalisation of the lead pipeline.
In case of conversion on your website, web analytics will give you a complete overview of the performance of your digital acquisition campaigns and the conversion path. Google Analytics is an ideal tool to analyse your web/app KPIs.
In addition, you can track the effectiveness of your media ads, thanks to the media pixel inserted in the source code of your page. With the data collected, you will then be able to optimise your campaigns by correctly segmenting your prospects.
Our clients tell us that their best leads come from phone calls generated by media marketing campaigns. With call tracking tools, each campaign is assigned a unique phone number. This allows you to track the performance of your media campaigns in terms of phone calls and offline conversions.