Sales Profile Recruitment
According to Sophie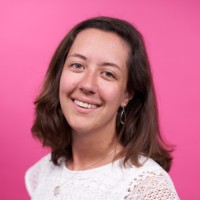 Head of Partnerships
On train
Why organise your sales recruitment?
Which profiles should be recruited for the sales team?
How do you organise your sales recruitment?
Where to go to find relevant profiles?
Why organise your sales recruitment?
For companies operating in B2B, salespeople are the main contact points between the business and the customers. They are entirely responsible for selling the products or services that the company offers. Even if your product is revolutionary, if you don't have anyone to sell it, you can close up shop. This is why recruiting a sales person is essential for the performance of the company. The sales representative will be responsible for its growth or failure. It is therefore necessary to think about and organise recruitment in order to hire the best possible profiles.
Which profiles should be recruited for the sales team?
First of all, the profiles sought for sales positions differ according to the size of the company. If you are just starting out and are a small company, you should prefer generalist and complete sales profiles. These people must show their skills in acquisition, customer relations, negotiation and closing, but also show soft skills such as organisation, perseverance and excellent interpersonal skills. As the company grows, you can start to look for specialised profiles according to the segmentation of your organisation.
Indeed, the organisation of the sales teams will dictate the different profiles to recruit. First of all, if you want to master the digital tools of growth marketing, look for a Sales Development Representative (SDR) who will work on lead generation and prospect listing. If these tools are acquired and your prospecting is automated, recruit a customer hunter, the Business Developer. On the other hand, if your objective is to maintain your relationships with existing customers, the Key Account Manager (KAM) will take on these tasks.
How do you organise your sales recruitment?
Before starting the recruitment interviews, you must absolutely have in mind the sales objectives of the new recruit. Defining these outcomes will allow you to identify the role of this person in the company and to associate him or her with the necessary skills.
Each metric obviously depends on the size of the company, as well as its past performance. For example, it could be about taking 15 appointments per week, making 5 customer appointments per week, or increasing sales by 20% per year. These figures are purely arbitrary, but should reflect ambitious and achievable goals for the business to grow. They will also serve as a basis for determining the appropriate remuneration for this profile.
Where to go to find relevant profiles?
Once you have defined the profiles you are looking for, it is your turn to put yourself in the shoes of a salesperson and look for the prospect who will best fit your target. To do this, there are several acquisition channels:
Network.

There is no substitute for a good personal network that has been nurtured throughout your education and career. This channel is often effective because it builds trust with candidates and allows direct communication without wasting time. Ask your friends, family and colleagues if they know anyone who might be interested!

Job boards.

Here, it is up to the candidate to come to you. You may receive candidates who do not necessarily have all the skills you are looking for, so a sorting will be necessary.

LinkedIn.

This professional social network provides a search bar through which it is possible to find prospects that meet your needs. The principle is the same as customer acquisition on LinkedIn, however, in this case you can contact the person directly to ask for a chat.
Specialist headhunting firms. Headhunters may have a pool of candidates for specific positions, or they may aggressively seek out talent by looking at competitors' employees.