Our application
.
We have developed a platform to simplify the organisation of your trainings and digitalise your learning experience.
Discover here all the functionalities, for participants and human resources.
The features
.
Everything you need, in one space.
Fill in your needs
Fill in a design questionnaire to enable us to find out more about your profile and your skills development needs.
Prepare your training
Find all details of your training in the same tab: your programme, your educational objectives and the profile of your trainers!
Plan your sessions
Save time with our collaborative agenda and plan your sessions on demand!
Follow your learning
Teaching resources are centralised (recording, training material) to ensure learning over time.
Take stock
Review your acquired skills and give your opinion on your overall training experience.
Manage your administration
Nothing could be simpler, sign all your documents online with a single click (quotation, training agreement, etc.)
Overview of your learning space
.
"After 2 weeks you would only retain 20% of what you heard", continue learning with your lifetime access to your space.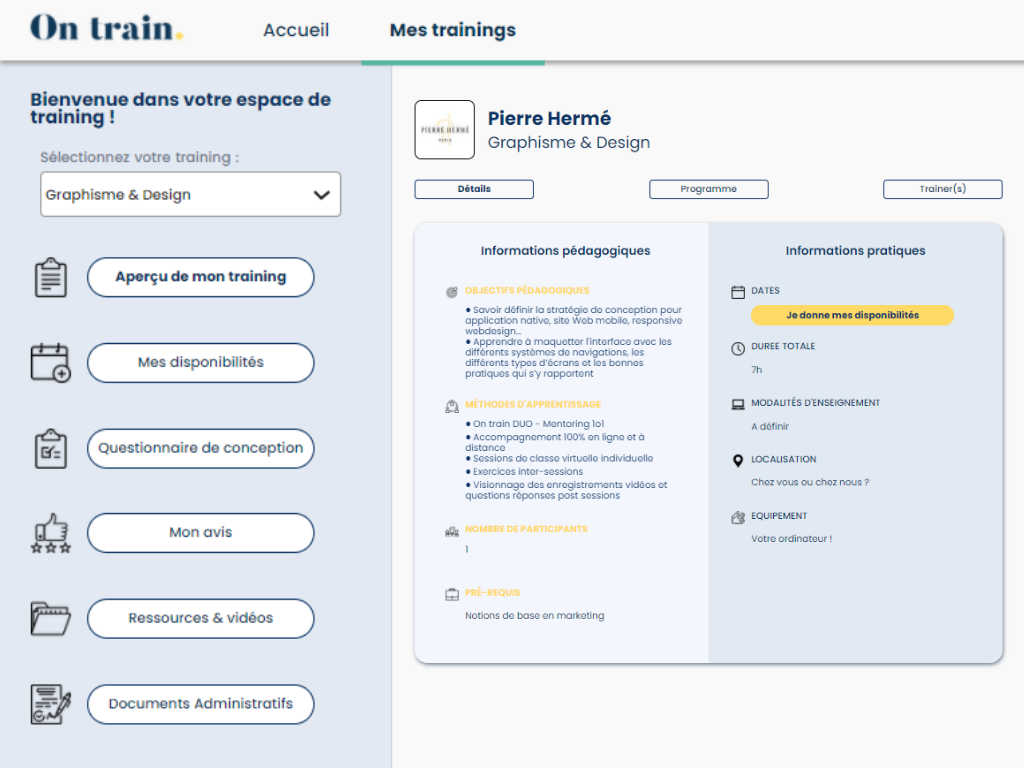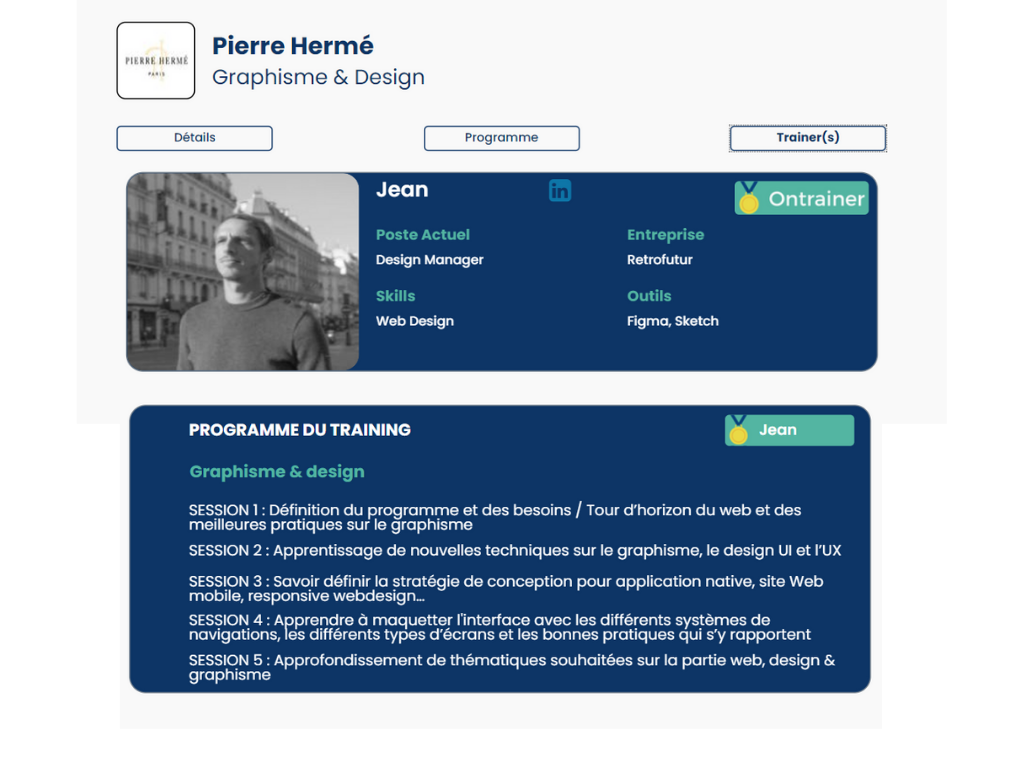 " Very good training format and well adapted programme to allow us to better understand the challenges of digital marketing and the main tools. Well done for the facilitation, not easy to do from a distance but it worked really well. Thank you !"
" A very rewarding course, where I was able to familiarise myself with the elements in order to address them with my clients or to be proactive. The video format suits me and the facilitators were able to adapt to it with agility."
"A flawless organisation (remote), the luxury of having a "hyper contextualised" training on our site with expert resources familiar with our issues. It was great. Thank you very much."